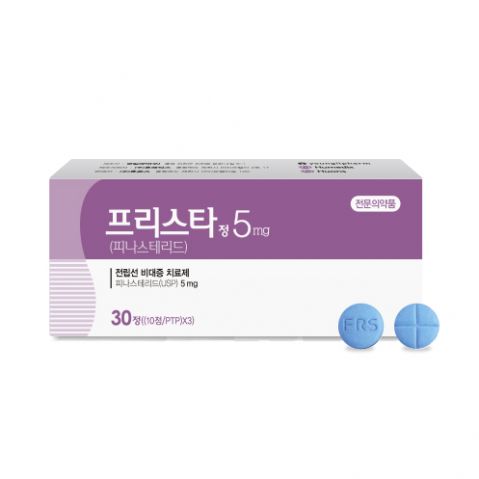 Product name : Freestar Tab. 5mg
Classification : Prescription medicine
Effect group : Prostatomegaly
Ingredient : Finasteride 5mg
Indication :
Treatment of benign prostatic hyperplasia: Reduced need for surgery, including degeneration of thickened prostate, improvement of urinary flow, improvement of symptom of bilateral hypertrophy, reduction of incidence of acute urinary incontinence, prostatectomy and prostatectomy
Product Details
Description : Blue circular film coating tablet
Dosage :
Take one tablet (5mg) once a day regardless of diet.
- Renal insufficiency: Pharmacokinetic, there is no change in the dose of this drug, so there is no need to adjust the dose to different types of kidney failure patients.
- Administration to the elderly: Although elderly people aged 70 years and older have a slight decrease in excretion, there is no need to adjust their dosage.
Storage method : Shielded airtight container, room temperature storage (1~30°C)
Packing unit : 30Tabs. PTP